Parineeti Chopra had uploaded 10 pictures to her twitter and Facebook account which was shot for a campaign called Built that way.
These photos shows her working out hard and these photos will surely give you a surprise and change your perception about her.
1. Dont Hide Weakness. Kill It!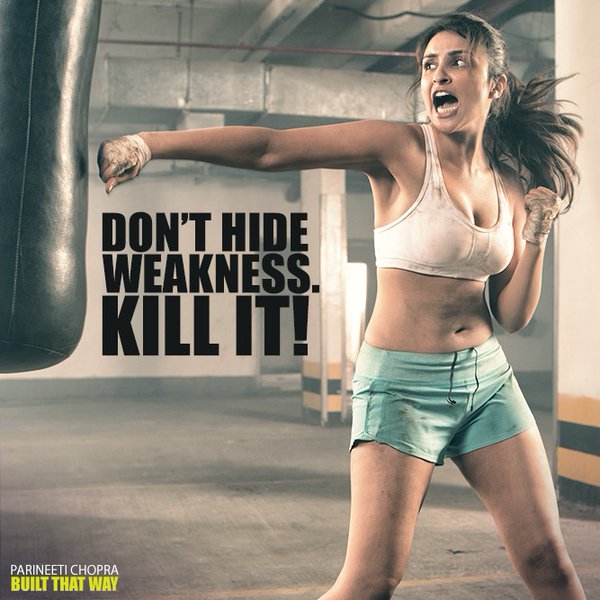 2. Find comfort beyond Comfort Zone.